Eye of the Liger
As a self-taught comic artist and die-hard wrestling fan, turned professional wrestler and successful online gamer, Michel Mulipola was never one to hide his talents. Growing up in a strong Samoan musical family tracing back to the villages of Vaimoso and Lefaga, with the Mulipola name hailing from Manono, Michel discovered many paths. It has enabled him to showcase his myriad talents, as a successful book publisher and illustrator and a champion professional wrestler, encouraging and enabling young Pacific talent to draw from his inspirational experiences.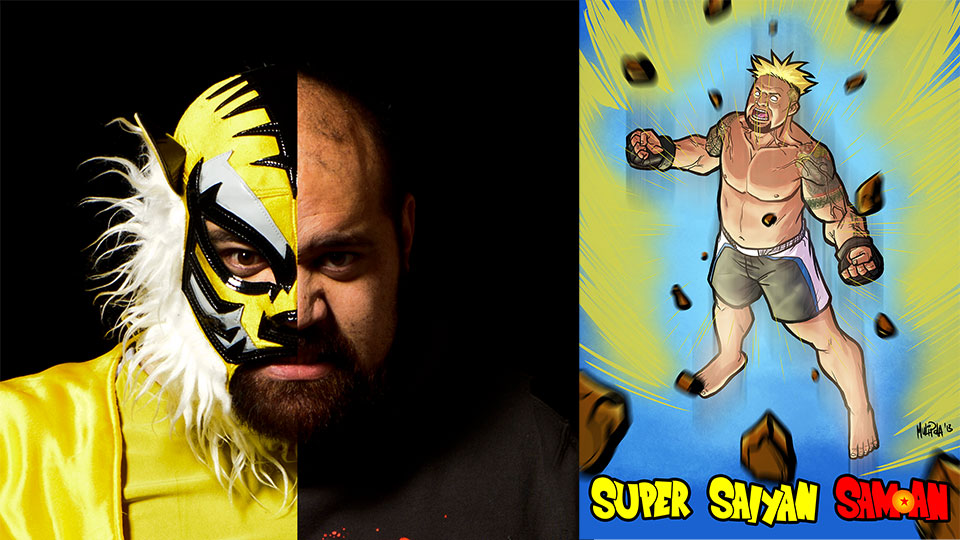 When a Samoan kid named Michel Mulipola first stumbled across a box of comics owned by one of his uncles, he became hooked. It was during an era when comics were attracting Pacific youth. While he generally maintained their strong family ties towards the church, Michel chose a less travelled path for a young Pacific boy.
"The generations before me were very strong. They were stereotypical church families, which included my grandmother and great grandfather Mata'utia Karauna Solomona, who was a musician as well as being secretary of the Mau movement," he recalls, referring to the non-violent movement for Samoa's independence in the first half of the 20th century, a source of great pride for the family.
"Growing up in a musical family, my cousins and I were forced to take piano lessons. It has always been prominent in the family and includes people like my musical cousin, Opeloge Ah Sam. While music dominated our home, I myself gravitated towards the visual arts, which is a completely different medium."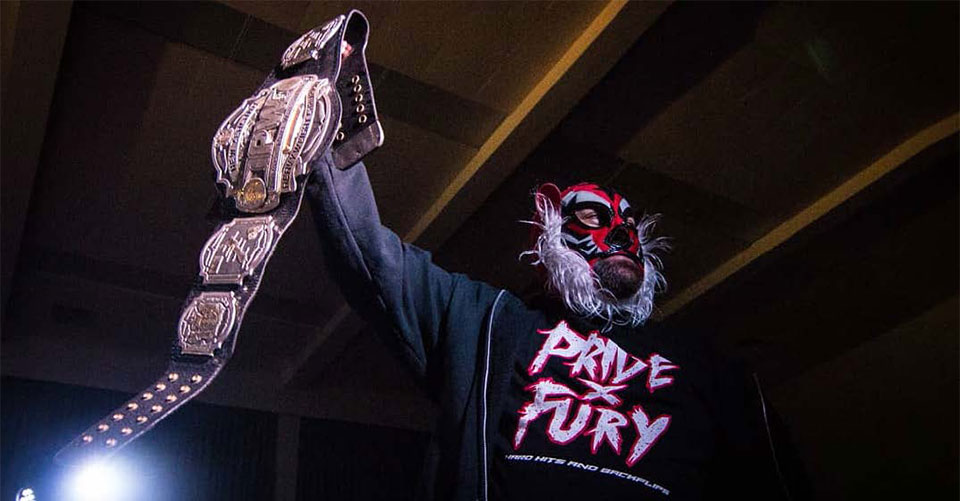 Combining his skills as an illustrator and storyteller, along with his life-long attraction to comics, he was in the perfect place to expand his horizons.
"I was often asked about creating a Samoan superhero, but I was reluctant in case I was playing lip service to create a superhero for the sake of it," he says.
"For me, the story and illustrations are always key. I really enjoyed working on David Riley's books as well as the opportunity to illustrate the stories of Samoa's myths and legends."
But when an opportunity arose to illustrate a book on Tongan and Cook Islands legends, Michel felt it shouldn't be illustrated by him.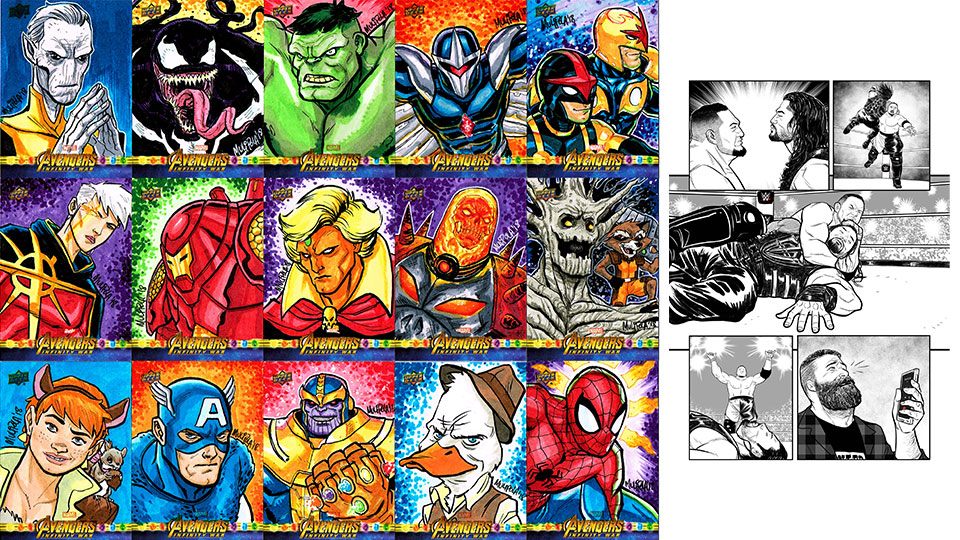 "With Tongan and Cook Islands heroes featured in the books, I personally didn't have that same connection as I would with a Samoan. As good as those stories were, I felt, as a proud Samoan, that they weren't my story to tell," he says.
"But I still get a kick out of seeing books in our Council libraries about the Pacific that I've illustrated, which make them more accessible for our people. The school journals being produced featuring our people have become aspirational to our kids in learning and encouraging to help them read."
Michel's many highlights include visiting local schools across the nation, based on Duffy's Books in Homes.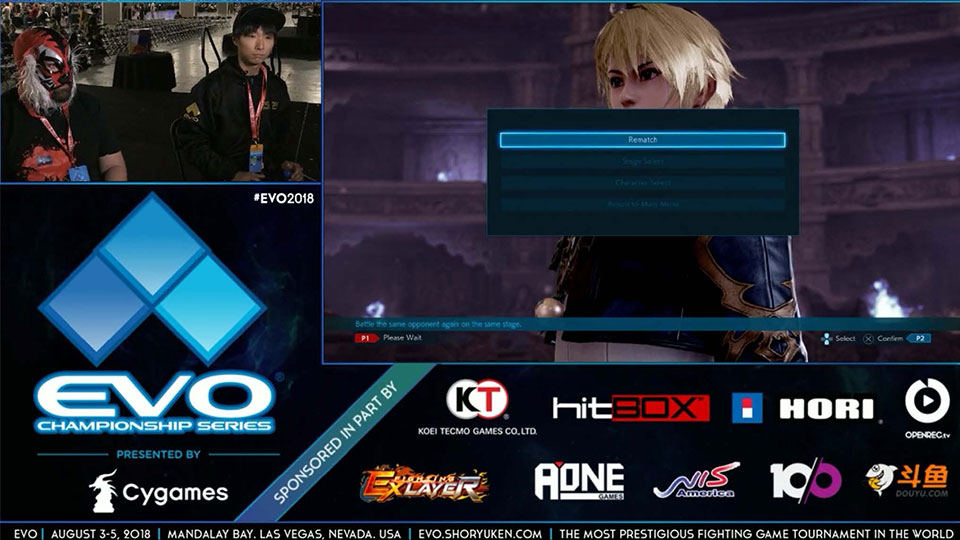 "In the six years I've been part of it, we've visited schools around the country which I've estimated would have been in front of more than 17,000 kids two times a year as part of Duffy Books in Homes.
"As someone who has been reading before I even started school, comics sparked my imagination, not only with my own illustrations that came out, but by throwing myself into reading as well."
Michel has also thrown himself, literally, into the local professional wrestling scene. His childhood heroes included the likes of Macho Man Randy Savage and Tongan veteran King Haku from the WWF (World Wrestling Federation) when professional wrestling as entertainment was at its peak of popularity. A childhood dream of his was fulfilled when he partnered with King Haku to become New Zealand Tag Team champions in the IPW (Impact Pro Wrestling) wrestling scene. Michel adopted the name Liger, a character he invented that's half lion, half tiger.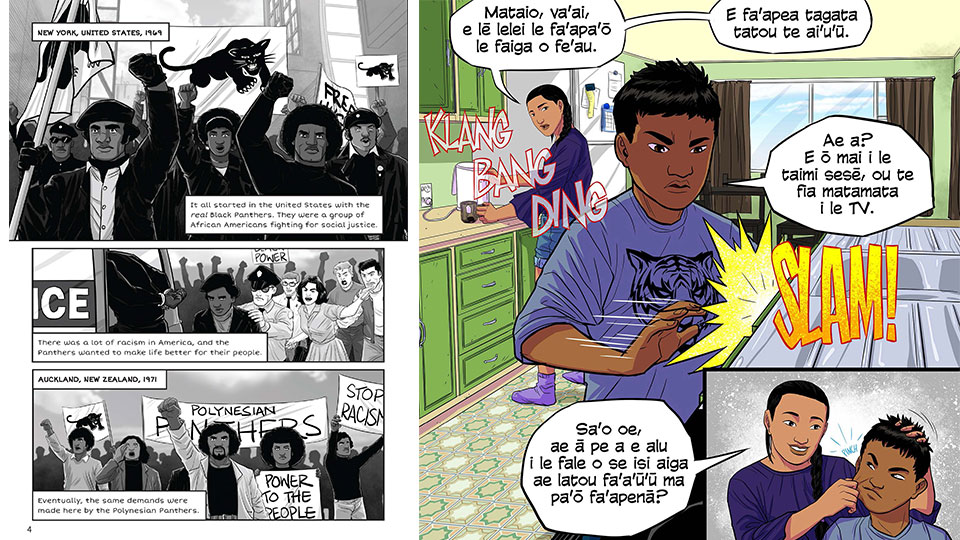 "For me, wrestling is fun, a cathartic outlet where I can take my aggressions out in the ring and any negative feelings and emotions that I have are released," he says.
"That's because I know I'm still within a controlled environment. Some people object and say what I do is just violence. It's not. Pro wrestling is about story-telling and theatre, part-rock concert and part stunt-work. You're no longer acting as a character, you are the character and intention is everything. For some reason, I've always been able to process things fairly well under pressure. It doesn't overwhelm me."
Michel's illustrations have attracted global recognition, with his images appearing in comic and story books, trading cards and posters. His most recognised illustrations have featured in BOOM! Studios line of WWE comics and various anthologies. His passion for video games led him to become one of the country's best players of the popular game Tekken, challenging opponents from around the globe which saw his rank rise alongside the top 12% Tekken players in the world. Michel believes kids just need reassurance that it's okay to try something different.
"My mother was a bit of a rebel and she gave me all the space and freedom I needed, so I grew up believing there were no limits to anything that I wanted to achieve, which definitely worked in my favour. There is no magic pill, just self-belief, perseverance and a lot of hard work. Of course, it may come with failure, but you learn and you grow from it."

_________________________________________________
Pasefika Proud Pathways for Change 2019 - 2023
Pasefika Proud is a social change movement – 'by Pacific for Pacific' – to boost wellbeing for Pacific families and transform attitudes, behaviours and norms that enable violence. Our name and strapline embody our strengths-based, community-led approach.
Pasefika Proud Vision: Pacific families and communities are safe, resilient and enjoy wellbeing through social connections, healthy and happy lifestyles, cultural identity, personal security and safety, spirituality.
Pasefika Proud change strategies: mobilising pacific communities + capability development + strategic priorities.

Download – Pasefika Proud Pathways for Change 2019-2023
Pasefika Proud: Our Families, Our People, Our Responsibility