Resources
Pasefika Proud develops and provides downloadable resources relating to family violence, including frameworks, research and infographics.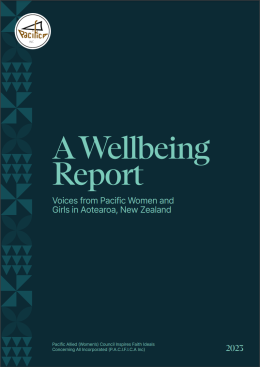 A Wellbeing Report
Voices from Pacific Women and Girls in Aotearoa, New Zealand
This report published in November 2023 by P.A.C.I.F.I.C.A Inc and supported by Pasefika Proud seeks to understand factors contributing to Pacific women's wellbeing through a mixed methods approach. The report drew on past literature to gauge how Pacific peoples are portrayed in data and research, specifically Pacific women.
Download (pdf, 3.7 MB)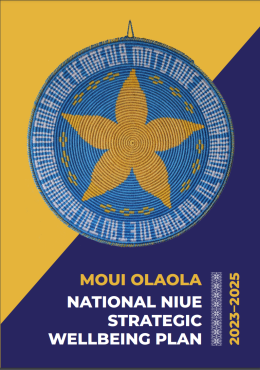 MOUI OLAOLA NATIONAL NIUE STRATEGIC WELLBEING PLAN 2023-2025
Moui Olaola – National Niue Strategic Wellbeing Plan 2023–2025 is proudly created and presented through the collective efforts of Niue communities in Aotearoa New Zealand and Pasefika Proud.
Niue community mobilisation to fakatutala has been the driver to bringing forward the development of this plan to realise the wellbeing aspirations of Tagata Niue in Aotearoa.
Download (pdf, 4.8 MB)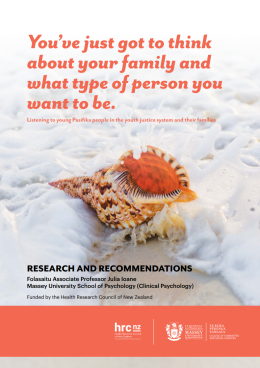 Pasifika People In Youth Justice System Report 2023
Understanding the views and experiences of Pasifika youth and their parents/caregivers about mental health and wellbeing was the key focus of this research. Due to the overwhelming numbers of Pasifika youth in the justice system, alongside the over-representation yet under-reporting of Pasifika youth in mental health, these two areas were merged to: 1. Explore mental health problems and substance use among Pasifika youth with offending behaviour. 2. Examine culture, family and spirituality and their association with mental health. 3. Understand the experiences of the youth justice system for Pasifika youth and how they came to offend.
Download (pdf, 1.6 MB)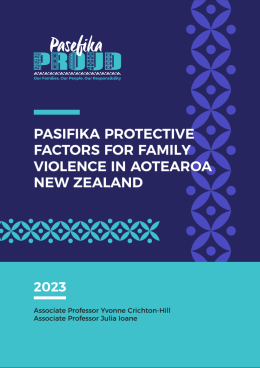 Pasifika Protective Factors for Family Violence in Aotearoa New Zealand
This research was contracted by Pasefika Proud in 2019 and published June 2023. The aim of the research was to develop an initial set of protective factors from a literature review and consultation around Aotearoa New Zealand that could serve as the foundation for further work on Pasifika resilience and protective factors in the area of family violence.
Download (pdf, 1 MB)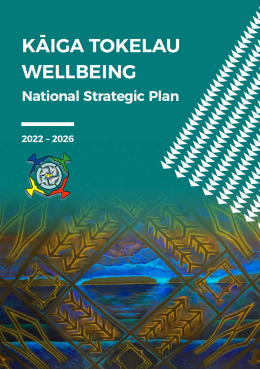 Kāiga Tokelau Wellbeing National Strategic Plan 2022–2026
Kāiga Tokelau Wellbeing National Strategic Plan is a project led, developed, written and endorsed by Tokelau Aotearoa New Zealand communities in Ashburton, Auckland, Christchurch, Dunedin, Hutt Valley, Invercargill, Manawatu, Oamaru, Porirua, Rotorua, Timaru and Taupo.
Download (pdf, 2.9 MB)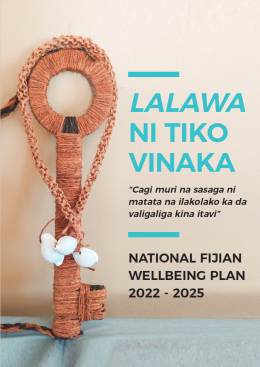 National Fijian Wellbeing Plan 2022-2025
Lalawa Ni Tiko Vinaka
Lalawa – National Fijian Wellbeing Plan 2022–2025 is the product of the collective effort of Fijian community leaders and the Ministry of Social Development (MSD) through Pasefika Proud's Path for Change strategy. It arose from a talanoa process to socialise the topic of "wellbeing" (tiko vinaka) followed by the development of a plan to realise the wellbeing aspirations of Fijians in Aotearoa New Zealand.
Download (pdf, 4.9 MB)