Breadcrumbs
Home
/
Stories
/
Pasifika Protective Factors for Family Violence in Aotearoa New Zealand
Pasifika Protective Factors for Family Violence in Aotearoa New Zealand
New research commissioned by Pasefika Proud provides valuable insight into contributors to family violence for Pacific peoples and recommendations on how to protect our Pacific families, children, and futures. Associate Professors YVONNE CRICHTON-HILL (University of Canterbury) and JULIA IOANE (Massey University) led the research project.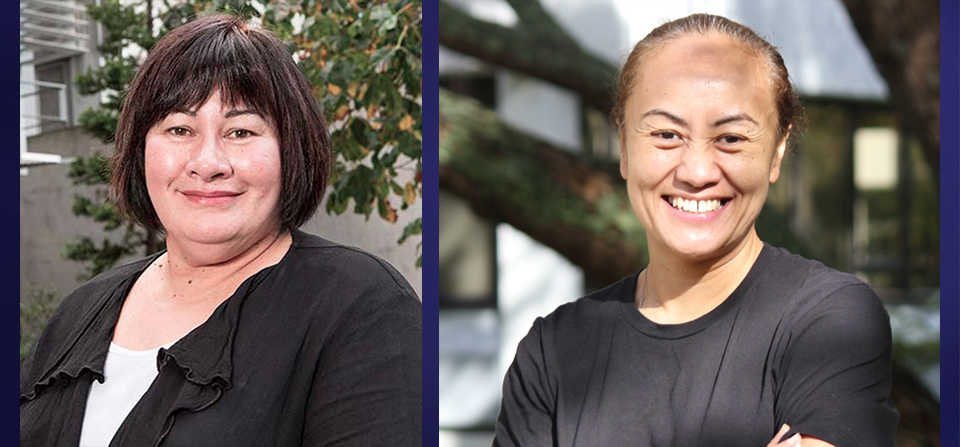 Pictured above - Yvonne Crichton-Hill (left) and Julia Ioane (right)
The research identifies a range of factors contributing to family violence including societal, family, and personal factors combined with cultural and faith beliefs in Pacific families and communities. The findings answer the key questions of:
What causes family violence?

How do Pacific peoples protect themselves from family violence?

What reduces the impact of family violence?

What helps Pacific peoples to heal from family violence?
The report also identifies practices which enable Pacific peoples to heal from family violence by building self-esteem and confidence through holistic, culturally informed education and approaches to practices which are key to ensuring a well-resourced system that incorporates cultural processes allowing time for healing interventions to occur. 
Pasefika Proud's Pathways for Change and Nga Vaka o Kāiga Tapu framework are recognised within the research as identifying a range of protective factors including healthy family relationships, positive cultural identity, sense of self belief, equity between genders, communication skills, knowledge of family violence and the law, participation in Pacific cultural and faith communities, education, employment, and good access to services.
The research findings will help inform and shape Pasefika Proud work programmes moving forward. The recommendations will enable us to better support community-led initiatives that seek to prevent family violence in Pacific families.
Protecting our Pasifika families allows for the protection of our Pasifika children and future.
  "O fanau a manu e fafaga i fuga o laau, a o tama a tagata e fafaga i upu - The young of birds are fed with the blossoms of trees whereas the young of humans are fed with words".
---

Pasifika Protective Factors for Family Violence in Aotearoa New Zealand
This research was contracted by Pasefika Proud in 2019 and published June 2023. The aim of the research was to develop an initial set of protective factors from a literature review and consultation around Aotearoa New Zealand that could serve as the foundation for further work on Pasifika resilience and protective factors in the area of family violence.
CLICK HERE to Download