Kāiga Tokelau Wellbeing National Strategic Plan 2022–2026
Aotearoa's Tokelau community has identified the five key areas it will target in its strategic outlook for the betterment of its people.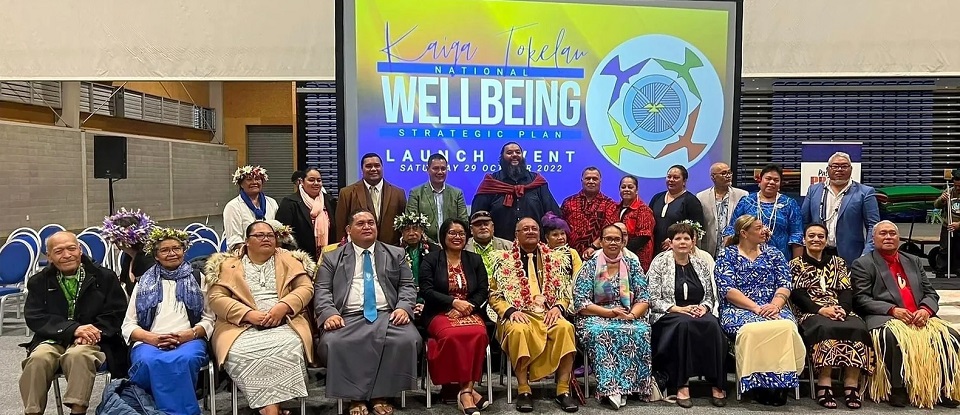 Aotearoa New Zealand is home to a small, but vibrant, population of Tokelau people, numbering almost 8700, and many of them were involved in putting together the KāigaTokelau Wellbeing National Strategic Plan which was launched in Wellington at the end of October 2022.
The five-year plan, supported by Pasefika Proud, is covered in a 24-page report, the first ever national plan for Tokelau people in New Zealand. Achieving wellbeing for our Pacific communities is a strategic priority for Pasefika Proud and articulated within the 'Pathways for Change Framework' launched in 2019.
Chair of the Tokelau Wellington Leadership Group, Reverend Elder Tui Sopoaga, said in the report he was ''very proud'' of such an historical achievement.
''We have been inspired by a desire to mobilise national support … to ensure the voices of Tokelau families are at the heart of any government ambitions for Pacific wellbeing,'' he said.
A series of summits, from Auckland to Dunedin, took place in 2020 with more than 430 people participating. But due to the impacts of COVID the work was put on hold for a while, before restarting in March 2022.
'E kukutia te tiugā lakia, e kukulima kae ala tahi'
Gather together like a flock of birds, hold hands, and go forward as one.
The report shows the five areas that people felt most strongly about were – Family, Culture, Education and Employment, Faith and Housing and Health.
A target was set for each of those areas:
Family

- to prioritise, across all generations, a duty-of care principle for family wellbeing

Culture

– to urgently revitalise, nurture, and promote Tokelau language, cultural identity, values, and heritage arts

Education and Employment

– To accelerate and lift educational achievement, employment stability and upskilling opportunities for Tokelau families

Faith

– Affirm the importance of faith, spiritual beliefs, and values as essential parts of family wellbeing

Health and Housing

– Optimise the critical importance of housing and health through a Tokelau cultural lens on the holistic wellbeing of family.
It was stressed by many that kāiga (family and kinship relationships) remains relevant to Tokelau New Zealanders' social structure, ethos, and ancestral worldview.
The report also pointed out that an advantage of the national wellbeing plan would be to bring together the work that has been done all around the country by Tokelau people, particularly over the past decade, as the national plan would ''complement and contribute'' to those plans. It would also act as a starting point for those wishing to initiate a plan.
The Tokelau leaders, and the project team, were now keen for a conversation to start with government agencies to find ways of moving on from the ''ad-hoc funding from a range of agencies'' that worked with the Tokelau community.
It hoped it could get agencies to work collectively with them as well as partnering and working with the MSD Pacific Team and Pasefika Proud.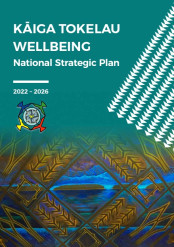 Kāiga Tokelau Wellbeing National Strategic Plan 2022–2026 - DOWNLOAD HERE
The strategic priorities for Pasefika Proud around achieving wellbeing for our Pacific communities are articulated in the Pasefika Proud Pathways for Change Framework launched in 2019.   
The Tokelau National Wellbeing Plan is one of National Wellbeing Plans for ethnic specific nations being developed around the country as part of the Pasefika Proud work programme. Each project group developing their wellbeing plan is encouraged to utilise and expand on their Nga Vaka o Kainga Tapu conceptual framework which is a wellbeing framework for different Pacific groups in Aotearoa, New Zealand.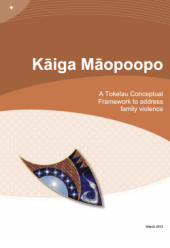 Kāiga Māopoopo – A Tokelau Conceptual Framework to address family violence - DOWNLOAD HERE
A Tokelau Conceptual Framework for Tokelau practitioners and mainstream organisations working with Tokelau victims, offenders and their kāiga and/or communities affected by violence.

Read more about 'Achieving wellbeing for our Pacific nations' HERE 
Read more about 'Continuing and strengthening Pathways for Change
Read more about Nga Vaka o Kāiga Tapu HERE
---
PASEFIKA PROUD
Our Families, Our People, Our Responsibility
Pacific families and communities are safe, resilient and enjoy wellbeing. 
Key Pasefika Proud change strategies 
Mobilising Pacific Communities through:
Leadership

Engagement and Education

Community collaboration

Messages, resources, tools, and support

Research, evaluation, and expertise
Capability Development with:
Pacific communities and families
Pacific leaders and influencers

Pacific practitioners, providers, and services