Eteuati Ete Opens Up on Family Violence
Comedian Eteuati Ete, well-known member of the Laughing Samoans duo with Tofiga Fepulea'i, shared his story at the Pasefika Proud Nga Vaka o Kaiga Tapu: Pathways to Wellbeing Fono at the Waipuna Lodge in February 2019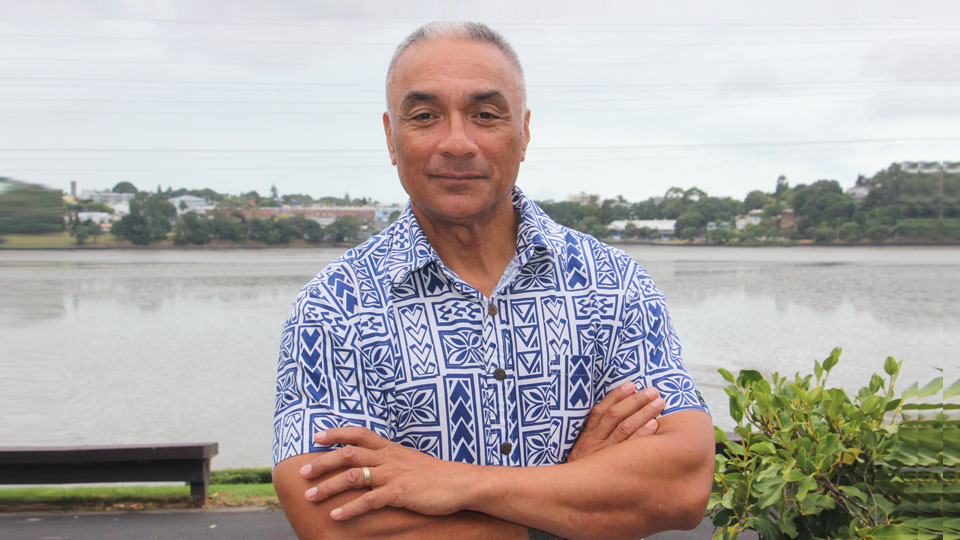 What's going to stop violence? When the perpetrators of violence put their hands up and actually become responsible for who and what they've become. Until then, the powerless will always be powerless.
When I made the decision to go public with this, it went against every fibre of my being.
I did not want to be publically ridiculed.
I did not want to be condemned.
But I felt I owed it to the community who have given me so much over 14 years of the Laughing Samoans to give something back, something real. Because up until now I've been playing so many characters in the fear of being who and what I am.
Who I am, is a violent man.
We can all sit here and say, 'Until so and so stops', until I stand up and I say "I am a violent man and I need to change", violence will never be eliminated.
And as long as I continue to remain silent and pretend it is someone else who is doing the violent actions, violence will continue.
Violence is about power. I grew up in a house with my father, who was a church minister and was expected to be powerful … I say this with a total amount of love and respect.
If he wasn't the man he was and became, he would not have lasted as a faife'au. And so the father of the man that I grew up to adore and idolise had values that were based on a system that condoned that power and control.
In 2006 in Wellington, I was married to a Maori woman who I totally overpowered, walking away from that marriage of six years. I discovered that having to bring up two young children, the model I learnt was no longer appropriate.
When I stood in front of the judge because I was married again, to Mele Wendt, and I stood in front of the judge after four years of marriage and, for the second time, appeared for male-assaults-female and that judge said to me, "Ete if you're in front of me again, you're going to jail", I stood on that dock, looked back at my past and could see the direction I was heading.
I needed to change. Of course there was trauma in my childhood. And those traumas are triggered when I get angry.
We all get angry, but some of us get angrier than others because of things that happened during your childhood.
As I stood in that courtroom, I knew that if I kept believing what I believed, I kept doing what I was doing, I was going to end up in jail.
For me, I was not going to end up in jail.
I needed to change.
When the prevailing winds blow, we are navigators. We all get blown along with the wind.
But the change is the sail. We need to tack the sail, change direction and the sail is the attitude that we need to bring. The attitude I brought was that for the first time in my life, I was going to make myself fully responsible for my violence. Up until then, my Dad would be very upset, my Mum and Mele's family would be very upset.
But no one could actually punish me for the violence.
When that judge said 'Ete, I will put you in jail', finally, this bully now knows when there is a bigger bully than him.
I tell you this, not because I think my story gives the answer to a question, but in the hope that my story will resonate with others who have been violent.
I feared condemnation. But the overwhelming response from people who have heard my story has been amazing … love, forgiveness and aloha.
This the concept we're all familiar with.
And I now understand that what I've done by putting my hand up and saying 'I have done wrong', is the Samoan concept of Ifoga.
When you are truly sorry, you bow and you finally realise you will do anything for forgiveness.
Get Help
If you have experienced family violence or would like to talk to someone about how to keep you or your family safe, call or txt 1737. For online help you can ask Aunty Dee.
If it is an emergency call 111.