CHAMPIONING CHANGE IN OUR COMMUNITIES
The disruptions of COVID-19, Delta and Omicron prevented full delivery of capability training and programme development but 2022 has seen a significant resurgence in activity with positive outcomes for the community.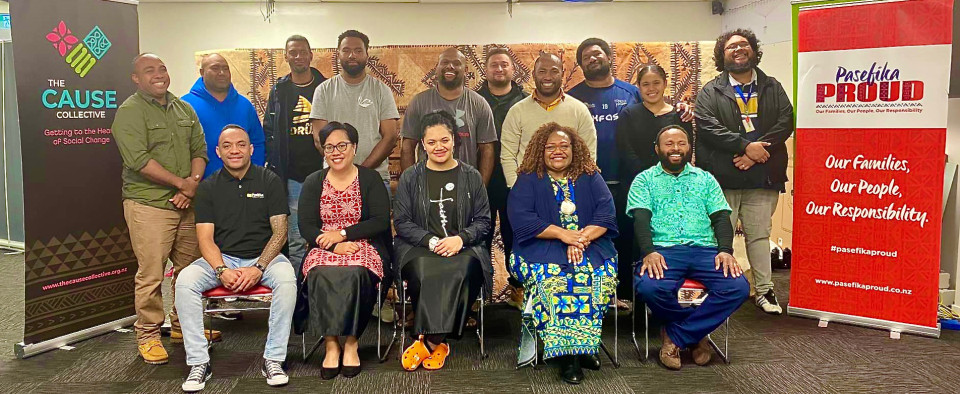 The Nga Vaka o Kāiga Tapu cultural training has been developed to target qualified Pacific practitioners such as social workers, counsellors (etc), and non-Pacific practitioners, either working specifically with Pacific families in the area of family violence or who are working with Pacific families and deal with family violence incidences or support as part of their wider work.
Each ethnic-specific programme is delivered in a combination of one of the ethnic Pacific languages and English. Entry is open to both Pacific practitioners and non-Pacific practitioners working with Pacific families.
The aim is for all who attend to leave with:
An understanding of the context of Pacific families to help be a culturally responsive practitioner
Practical steps to take when considering a plan and options for Pacific families to be safe
An understanding of how to assess situations and manage risks that may arise to effectively support Pacific families.
So far this year, groups from all eight communities have met, starting with the Koe Fakatupuolamoui he tau Magafaoa Nuie group through to the Fijian Men's Champion of Change and the Tongan Tokaimaanaga group.
Among the groups is the Nga Vaka o Kāiga Cook Island Va'ine Toa Champions of Change, a group of women who say, "our women are the co-ordinators, the organisers, the do-ers in our community."
Online Pacific Cultural Competency Programme
A significant milestone was reached in August, with the release of the Nga Vaka o Kāiga 'Online Pacific Cultural Competency Programme' designed specifically for those family violence practitioners who work with Pacific families and to help frontline workers understand and apply Pacific cultural concepts in their work.
Programme Lead, Akesa Filimoehala-Burling from The Cause Collective, says the advent of Covid-19 saw a need for Nga Vaka o Kāiga Tapu to pivot and use blended learning, a mix of online and face-to-face teaching.
"We were also responding to participant feedback that it was a challenge for practitioners to attend a three-day programme given their caseloads and other competing priorities," says Filimoehala-Burling. "This is a one-off Introductory training programme that practitioners must complete before choosing to participate in one or more of the ethnic specific one-day face to face workshops."
The Minister for the Prevention of Family and Sexual Violence, Hon Marama Davidson (pictured left), and The Minister of Social Development, Hon Carmel Sepuloni (pictured right) officiated at the launch. The CEO of The Cause Collective, Rachel Enosa (pictured centre).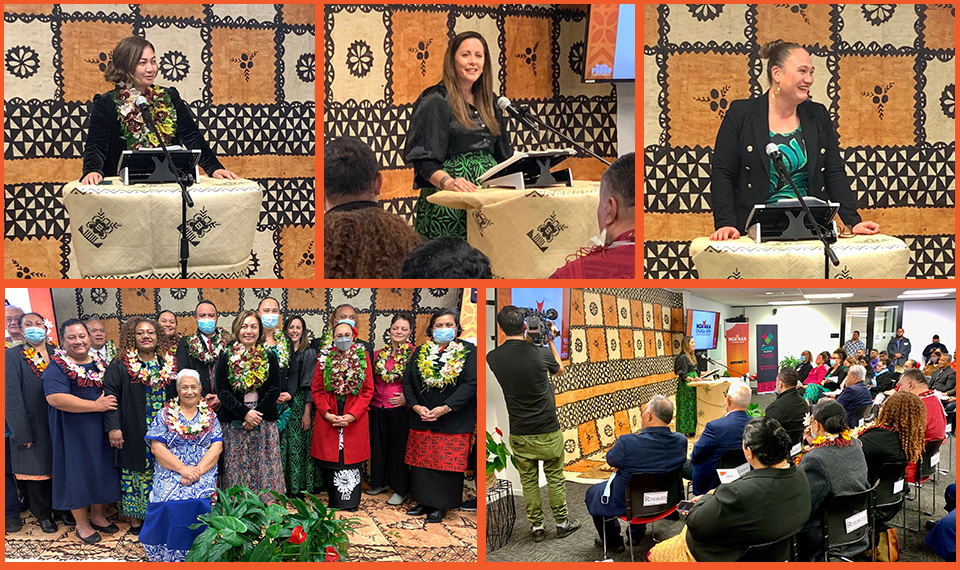 Champions of Change Design Fono
September was marked by the Champions of Change Design Fono which brought all eight Pacific communities together to share their learning from activities that is driving change in their communities.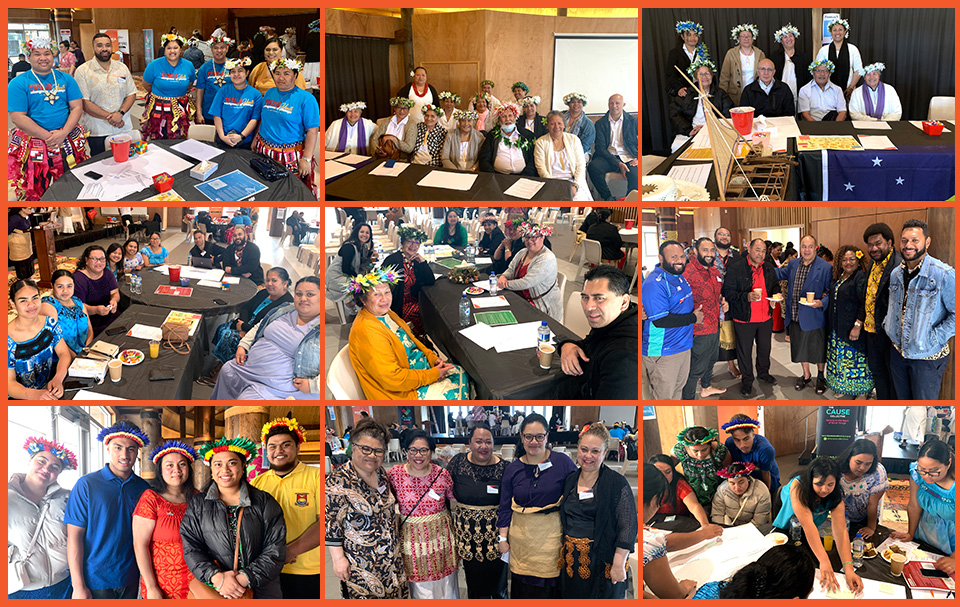 Another big step is planned hopefully by June 2023, with the roll out of a Generic Youth Programme in Auckland and Waikato for those aged 16 and over. Around the same time, it is planned that a resource toolkit for advocacy and advice that support community/church actions and a number of capability programmes for Auckland and Waikato will also be available
Nga Vaka o Kāiga is part of the Pacific Family Violence Prevention Training Programme - CLICK HERE for more information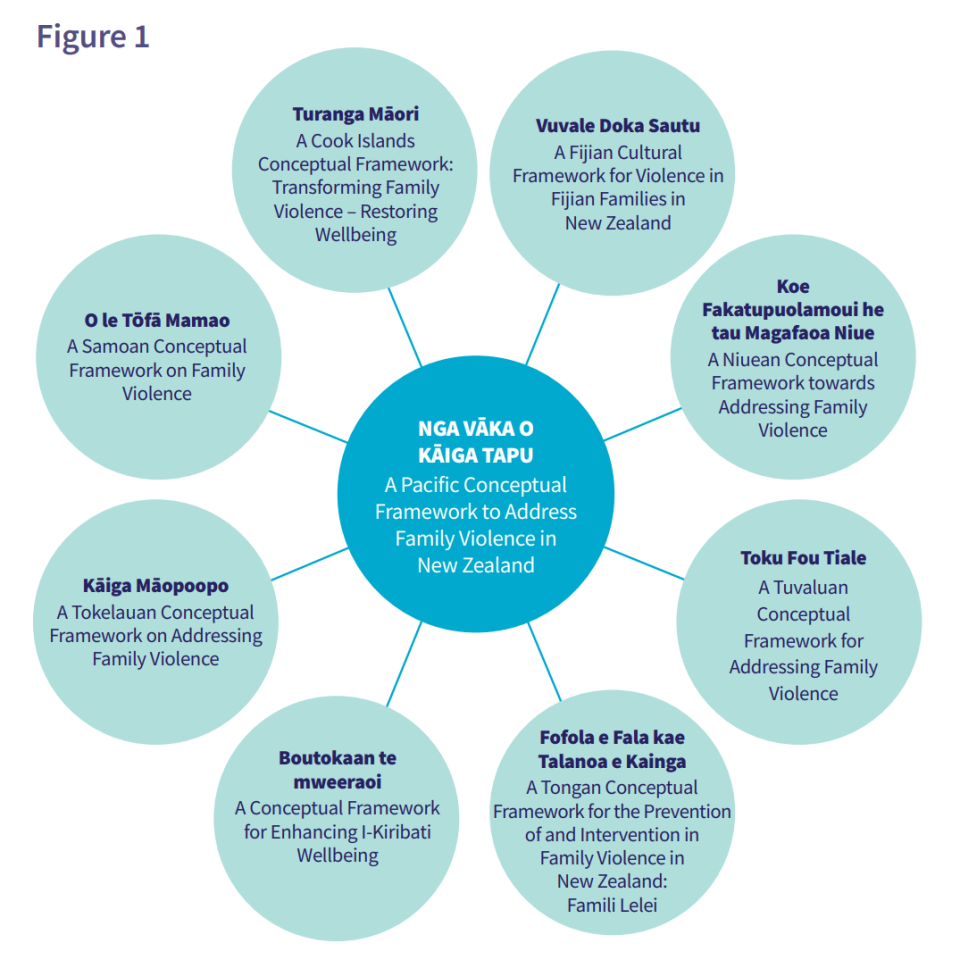 CLICK HERE for information on upcoming training sessions and to register
YOU MAY ALSO BE INTERESTED IN
Nga vaka o kāiga tapu (Resource download)
Nga Vaka Fono emphasises importance of culture in preventing family violence
Nga Vaka o Kāiga Tapu - Reclaiming and revitalising culture as the basis of wellbeing
(ABOVE) 2 DAY FONO HELD MAY 2022



(ABOVE) COOK ISLAND CHAMPIONS OF CHANGE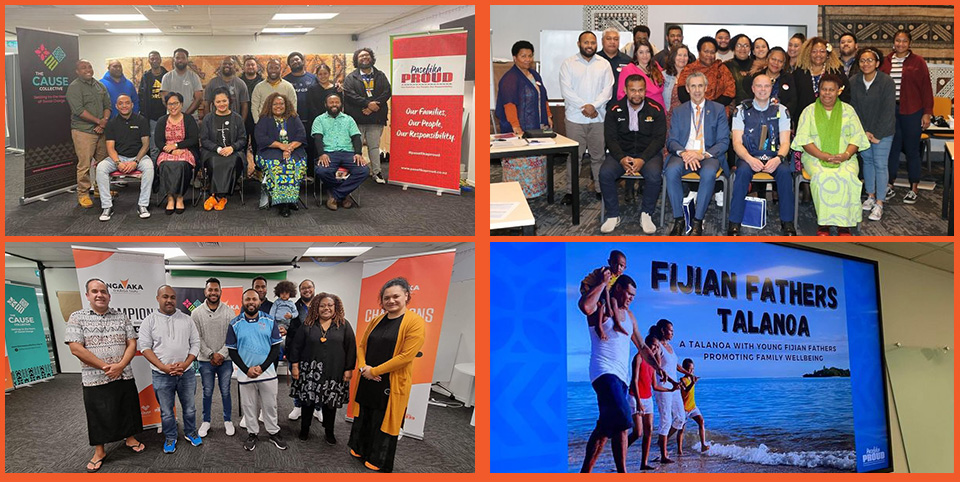 (ABOVE) FIJIAN FATHERS TALANOA



(ABOVE) KIRIBATI FAMILY VIOLENCE PREVENTION PROGRAMME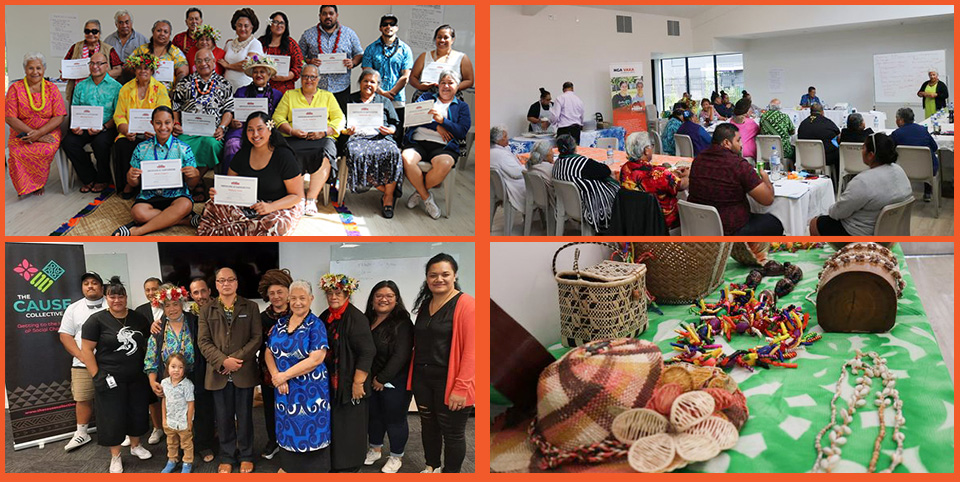 (ABOVE) NIUE FAMILY VIOLENCE PREVENTION TRAINING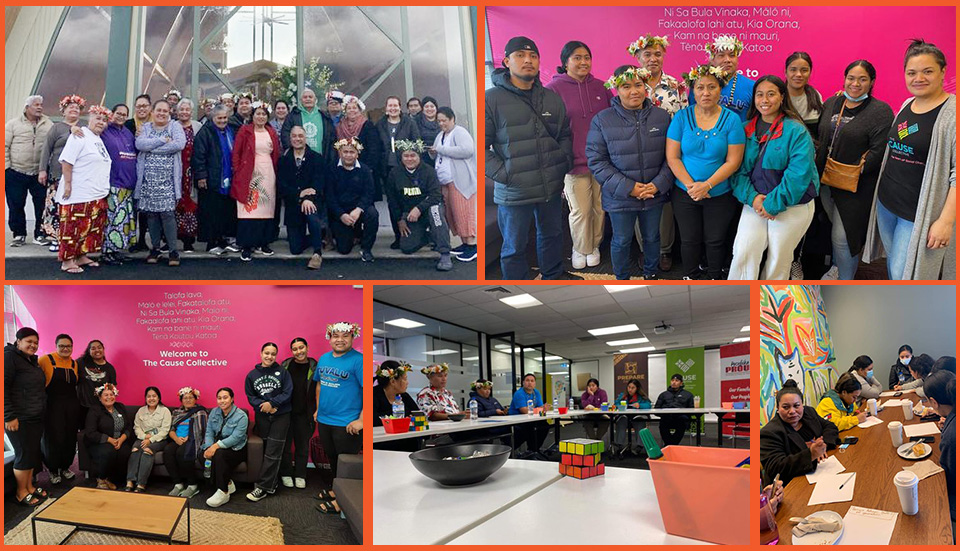 (ABOVE) TUVALU FAMILY VIOLENCE PREVENTION PROGRAMME + TUVALU YOUTH LED CHAMPIONS OF CHANGE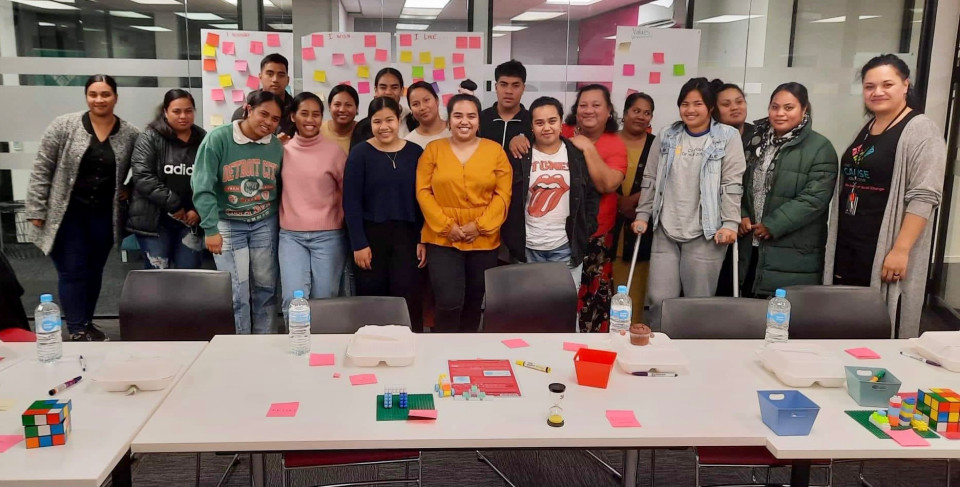 (ABOVE) KIRIBATI YOUTH CHAMPIONS OF CHANGE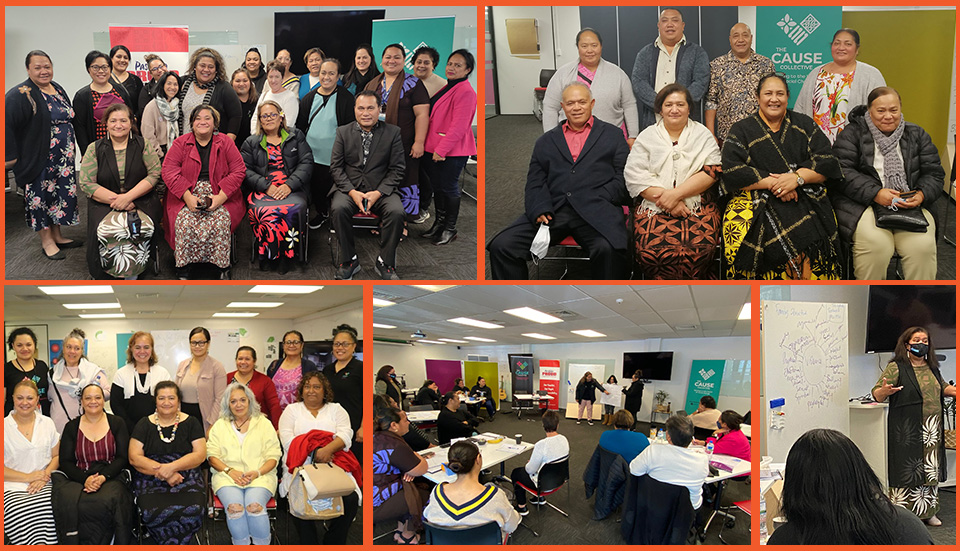 (ABOVE) SAMOAN FAMILY VIOLENCE PREVENTION PROGRAMME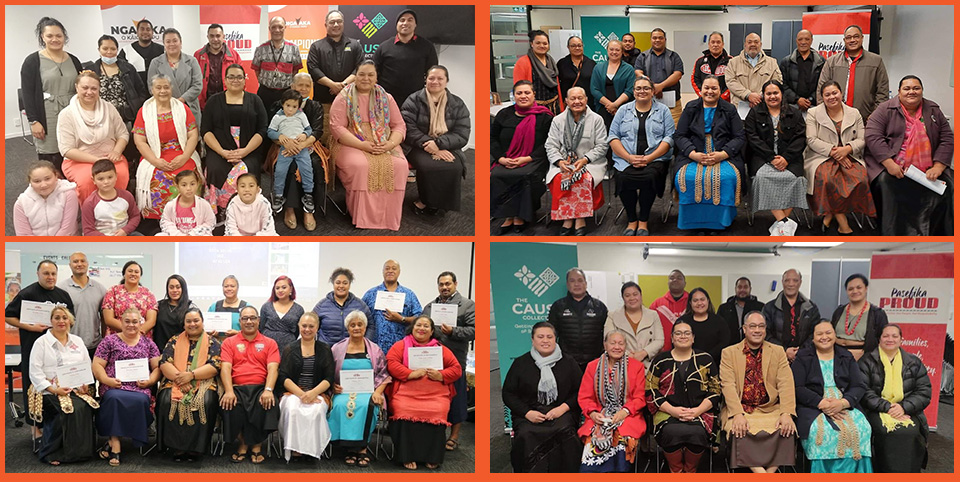 (ABOVE) TONGAN FAMILY VIOLENCE PREVENTION PROGRAMME



(ABOVE) TOKELAU COMMUNITY CHAMPIONS OF CHANGE